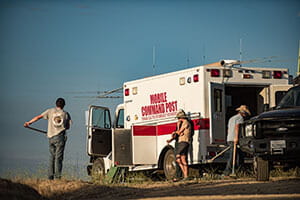 TCEP SWINGS INTO ACTION
TCEP's mission is to gather, verify, and push out incident information to the public. We are not first responders and we do not perform medical, rescue, or safety-related tasks. In response to disasters or emergency events, TCEP volunteers assume pre-assigned communications roles.
We operate under three different levels of activation, depending on the severity and location of an incident.